Kuhn Mower Conditioners
---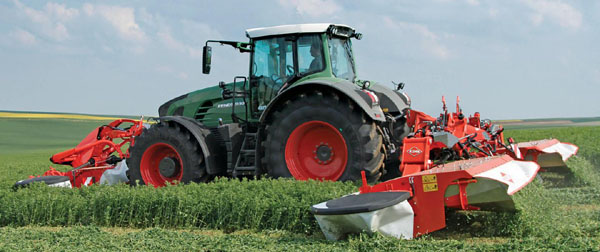 Kuhn Triple Mower Conditioners
Farms have increasingly larger areas to harvest, optimal mowing periods are limited and producing top-quality forage is essential. In these times, you can count on the performance, work quality and reliability of KUHN triple mower conditioners. Cut and condition up to 32'6" in a single pass. Backed by years of research and development, KUHN triple mowers will provide you with the cleanest cut and best conditioned crop.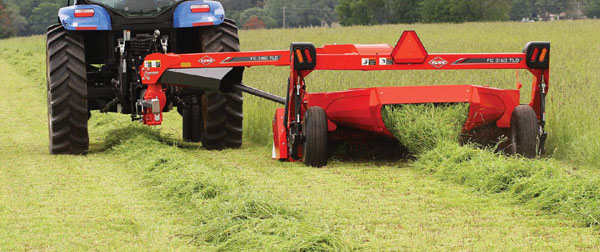 Kuhn Trailed Mower Conditioners
KUHN's line of FC trailed mower conditioners offer wide working widths, simple adjustments and low maintenance for dependable grass and forage cutting and conditioning. They provide easy tractor hookup and exceptional cutterbar flotation and contour following. The trailed design also lowers the tractor ballast requirement, allowing use with smaller tractors, while maintaining excellent stability in both work and transport.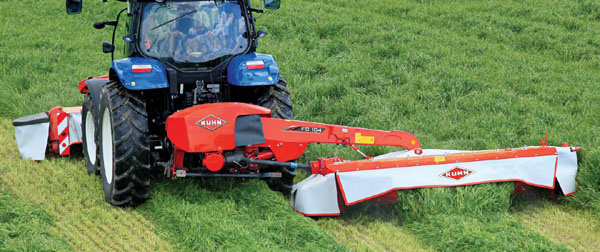 Kuhn Mounted Mower Conditioners
For operations seeking the simplicity and maneuverability of a mounted disc mower conditioner, KUHN has a wide range of options. With economical models for smaller operations, or larger deluxe models, there is a mounted mower conditioner model to match any operation.
---